You are on the helping platform koyokulum.org between patrons and school waiting for support!
Our non-profit organization of general interest lets donations be gathered for the most helpless schools so they end up in the establishments' bank accounts.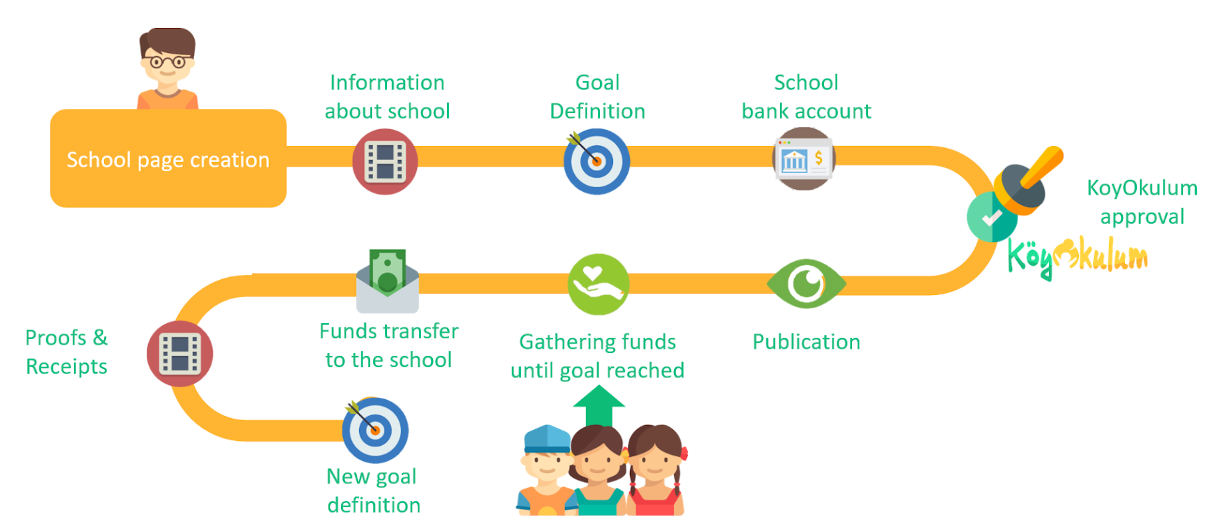 PATRONS:
Patrons can directly select a school on the map and view the support page of any school. Hence they can make a donation directly to the schools from their dedicated page.
You are noticed once the goal fixed by the school is being reached. The school then receives the gathered funds. In France, Each donation grants tax reduction up to 66% for individuals and up to 60% for professionnals.
Each patron's name will be displayed in supported schools' classrooms.
SCHOOLS:
Schools can directly create a school page on the website by setting a goal at once to reach. The page is validated by our team so we can ensure its correctness. Each page is tied to an establishment's relative who animate the page and give news as much as to the establishment's bank account.
We have five important elements to ensure a trustful donation: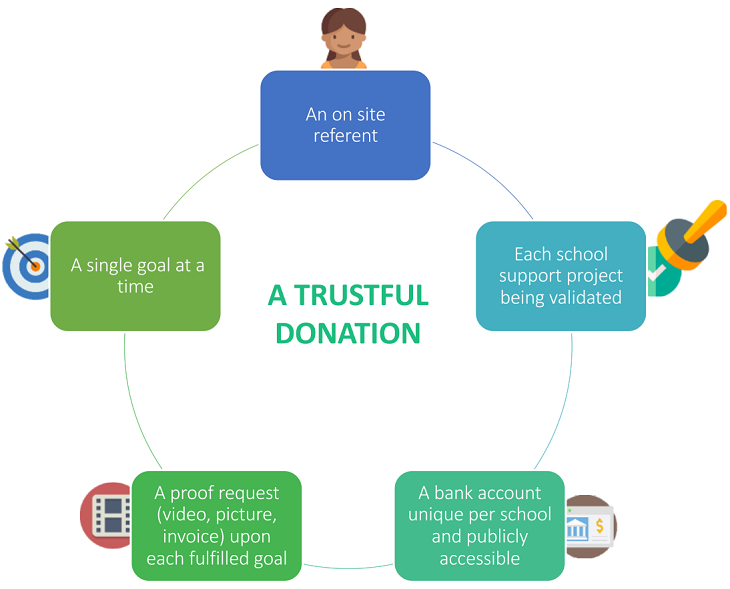 Our organization has reduced costs thanks to the platform we have developed. The goal is to grant the responsibility to the schools and patrons so management fees get to their lowest compared to big NPO which management fees can be a financial chasm. Our promise with Koy Okulum is to remain below the 10% of management fees, including international bank transation fees.
We have chosen a path to offer a tool to every citizen and bring our help to the most helpless children so they can be offered an access to a decent education.
FAMILIES:
Campaigns to help families of children in dire need may also be on the map! These campaigns are carried out by koyOkulum members in Turkey with direct contact with the household in need. Each campaign is checked and validated by the team on site. We will report on the spot before and after your help in order to offer as much transparency as possible.